FORMULAS - Natural Cares For You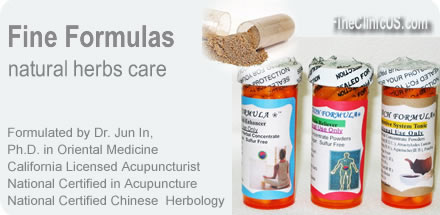 Capsule type - Concentrated Herbal Granules
Fine Formulas are dietary supplements made from concentrated herbal granules to promote general health and well being.

Each concentrated 500mg capsule contains the equivalent of crude herbs in the amount of 2500mg.

— Ephedrine Free
— Sulfur Free
— Chlorine Free
— Full spectrum Concentrate
SUGGESTED USE: Take three or four capsules daily before meals.
Formulas
Description
Price
Fine Diet Formula
90 capsules of highly concentrated herbal granules for 30 days.
$45
Fine Stomach Formula
100 capsules of highly concentrated herbal granules for 11 days.
$40
Fine Circulation Formula
40 capsules of highly concentrated herbal granules for 7 days.
$25
Fine Detox Formula
40 capsules of highly concentrated herbal granules for 7 days.
$40
Fine Stress Formula
40 capsules of highly concentrated herbal granules for 7 days.
$25
Fine UTI Formula
100 capsules of highly concentrated herbal granules for 11 days.
$35
Fine Allergy Formula
100 capsules of highly concentrated herbal granules for 11 days.
$30